Do you ever wonder where some products get their names?  I did with Young Living Essential oil blend succinctly  called  R.C.  Young Living carries 100's of essential oils. Single oils, and oil blends.  Most of the time their name is either the same as the plant or tree that they come from. Like Peppermint or Eucalyptus. So when I saw R.C. it baffled me what the initials might mean. I could tell by the list of essential oils that whatever it did it definitely had something to do with breathing.  All three types of Eucalyptus are in the blend. Plus, Peppermint and Pine.  All of these have very strong aromas and a strong traditional use with breathing.   So. lo and behold I googled R.C. and saw a plethora of infographics that said Respiratory Congestion. Genius! Now the R.C made all the sense in the world.
Now that I have a bottle and diffused some, I can attest to how great it smells as well as going deep into the lungs and relaxing them.  Here's a brief history of R.C.  I would seriously have this on hand during cold season, and if struggling with issues of the respiratory system, this would be on the top of my 'gotta have some all the time list'.

R.C.™ Essential Oil Blend is a unique combination of Cypress, Spruce, and three types of Eucalyptus (E. globulus, E. radiata, and E. citriodora) oils, and includes the naturally occurring constituent limonene. Rub R.C. on your feet or chest before exercise to uplift and inspire, or massage three drops on your feet before bedtime to encourage an atmosphere of comfort.
Diffusing R.C.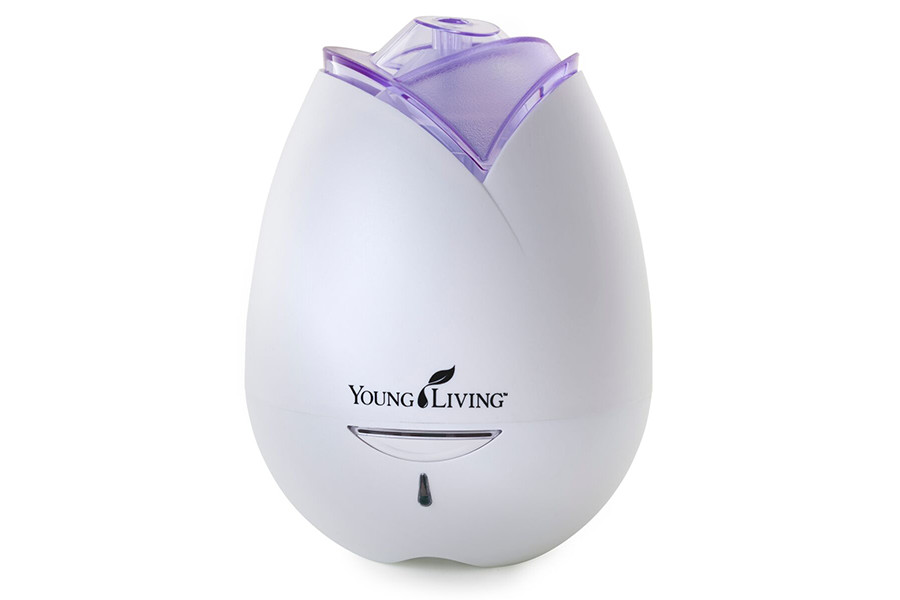 Because diffusion distributes essential oil molecules into the air so effectively, it is an excellent way to maximize the beneficial properties of essential oils.  Atomizing technology transforms essential oils into a vapor of millions of microparticles, dispersing the powerful, undiluted plant constituents found in Young Living essential oils into the air with no water.
Traditional uses
All species of eucalyptus leaves have been used in traditional Aboriginal bush medicine for thousands of years. Infusions made of E. citriodora leaves were taken internally to reduce fevers and ease gastric conditions, and applied externally as a wash for the analgesic, anti-fungal and anti-inflammatory properties. Aborigines would make leaves into a poultice and apply them to ease joint pain and speed up the healing of cuts, skin conditions, wounds and infections.
Respiratory infections, colds and sinus congestion were treated by inhaling the vapours of steamed leaves, and to treat rheumatism the leaves were made into beds or used in steam pits heated by fire. The therapeutic qualities of the leaves and its essential oil were eventually introduced and integrated into many traditional medicine systems, including Chinese, Indian Ayurvedic and Greco-European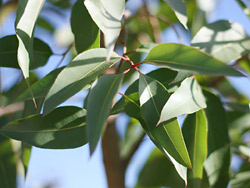 Eucalyptus citriodora is one of the most popular eucalyptus trees grown throughout Melbourne in Australia, which is its native country. This species is believed to have originated from a restricted area of Queensland on the Tropic of Capricorn, and is now found growing throughout the world's tropical climates. Commonly known as the lemon scented gum tree and blue spotted gum tree in its native country.
Eucalyptus globulus has a fresh, penetrating scent. It contains a high percentage of the constituent eucalyptol,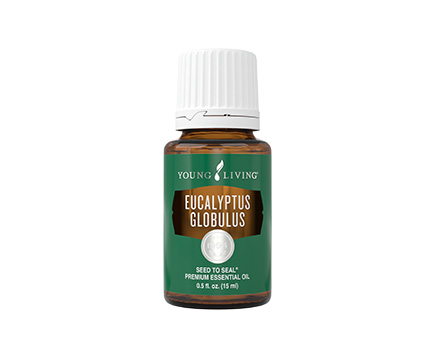 a key ingredient in many mouth rinses. Applied topically, it is often used to support the respiratory system* and to soothe muscles after exercise. Eucalyptus Globulus has an approximate ORAC of 24,157 (TE/L). TE/L is expressed as micromole Trolox equivalent per liter.   15 ml (#3539)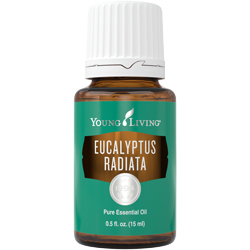 Eucalyptus Radiata essential oil is useful for massage after activity, and can be diffused for a stimulating and rejuvenating environment. This oil has a mildly pungent, sweet, and fruity aroma, and includes the naturally  occurring constituents 1, 8 cineole and eucalyptol. Eucalyptus Radiata can be used in your favorite household cleaners, and is an important ingredient in Breathe Again™  Roll-On, Thieves®, and R.C.™ essential oil blends, Inner Defense™, and Ortho Ease® Massage Oil. 15 ml (#3538
   Myrtle (Myrtus communis) has a clear, fresh, herbaceous scent, similar to eucalyptus. Supportive of the respiratory system, skin, and hair, it has been researched for its effects on glandular imbalances* and its soothing effects when inhaled. It is also helpful for meditation and lifting the spirit. Myrtle has an approximate ORAC of 253,512 (TE/L). TE/L is expressed as micromole Trolox equivalent per liter.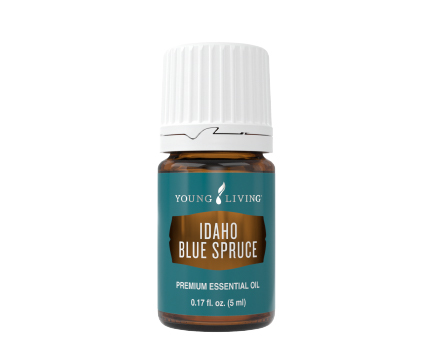 Idaho blue spruce is an exclusive oil that is distilled directly from Young Living's St. Maries farm in Idaho. This incredible oil contains high percentages of alpha-pinene (The chemical substance alpha-pinene is a  component of many essential oils and has anti-inflammatory and antimicrobial properties) and limonene ( limonene terpenes are present in essential oils, especially citrus oils, which in turn can be used for many things such as natural food flavorings, fragrances and aromatherapy.) with a pleasing evergreen aroma that relaxes both mind and body.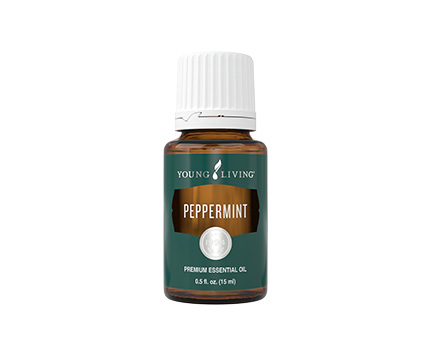 Peppermint (Mentha piperita) is one of the oldest and most highly regarded herbs for supporting normal digestion, including promoting healthy intestinal function and gastrointestinal system comfort.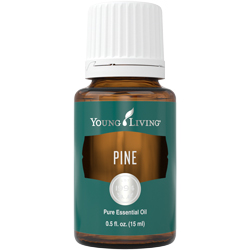 Pine (Pinus sylvestris) has a refreshing, invigorating aroma. First investigated by Hippocrates, the father of Western medicine, pine is soothing for stressed muscles and joints when used in massage. Pine essential oil is very helpful for curing respiratory problems and is commonly used in making cough and cold preparations. This is due to its abilities as an expectorant, meaning that it loosens phlegm and mucus from the respiratory tracts and makes it easier to eliminate them.  By reducing the amount of deposits in your respiratory tracts, your body is able to fight the initial infection faster and reduce your recovery time. It shares many of the same properties as Eucalyptus globulus, and the action of both oils is enhanced when they are blended.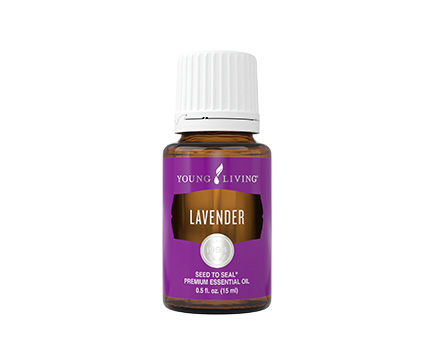 Lavender essential oil  (Lavandula angustifolia) has a sweet, floral aroma that is soothing and refreshing. Lavender's aroma is great for relaxing and winding down before bedtime; add to bath or diffuse to create a calming and comforting environment. Lavender essential oil may compliment your favorite shampoos, lotions and skin care products. Because it is the most versatile of all essential oils, no home should be without it.  The health benefits of lavender essential oil include its ability to remove nervous tension, relieve pain, disinfect scalp and skin, enhance blood circulation and treat respiratory problems.
M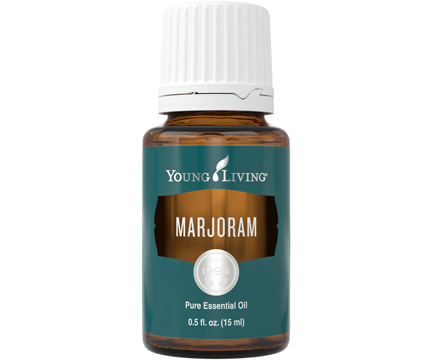 arjoram (Origanum majorana) has a woody, spicy aroma. A calming oil, it has a warming effect on both mind and body and soothes tense muscles after exercise. It is beneficial for occasional simple nervous tension* and may also be used for cooking. Marjoram has an approximate ORAC of 1,390,055 (TE/L). TE/L is expressed as micromole Trolox equivalent per liter.
Analgesic: marjoram oil reduces the pain associated with colds, fevers, inflammation, overexertion of muscles, toothaches, headaches and numerous other sources. The best thing about this is that it does not have any adverse side effects, unlike the other analgesic pain relievers available on the market.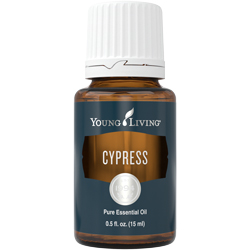 Cypress (Cupressus sempervirens) is especially comforting during the winter season. Its fresh, herbaceous, slightly evergreen aroma is refreshing and restores feelings of security and stability. Cypress is also beneficial for oily or troubled skin. Cypress has an approximate ORAC of 243,120 (TE/L). TE/L is expressed as micromole Trolox equivalent per liter.
Cypress Oil increases urination, both in frequency and in quantity. This is very important and can be very beneficial for health. When you urinate, up to 4% of the volume is actually fats being eliminated by the body. Therefore, the more you urinate, the more you lose fat and subsequently lose weight. Furthermore, urination promotes digestion and stops gas from forming in the intestines, as well as removes excess water from the body and reduces swelling.
The most important role played by urine is that it removes toxins from the body. Added to that, it also reduces blood pressure and cleans out the kidneys. Many of the mainstream medicines for lowering blood pressure are based on this benefit of urination.
PLEASE NOTE:  The information provided in this blog is not intended to diagnose, or treat medical conditions. This information is of a traditional use, manner, and shows the history of Copaiba and how scientific studies show its chemical properties and how they have been used throughout history. If you have a medical condition, please consult with your doctor before using this  product.
 HOW TO GET Young Living RC Essential Oil go here:  http://yldist.com/a2z4health/
Enroll with the ultimate Young Living product and business experience! An extraordinary value that offers a comprehensive introduction to the power of essential oils, the Premium Starter Kit is the perfect option for those who are serious about transforming their lives.
Your Premium Starter Kit Includes:

Your choices of 4 different  Diffusers
Young Living's Diffusers function as a humidifier, atomizer, and aroma diffuser in one simple-to-use product.  Young Living's ultrasonic technology breaks any mixture of essential oils and water into millions of microparticles, disperses them into the air, and releases the constituents found in Young Living essential oils.
Premium Essential Oils Collection;

Lavender 5-ml
Peppermint 5-ml
Lemon 5-ml
Copaiba 5-ml
Frankincense 5-ml
Thieves® 5-ml
Purification® 5-ml
R.C.™ 5-ml
DiGize™ 5-ml
PanAway® 5-ml

Stress Away™ 5-ml
AromaGlide™ Roller Fitment
10 Sample Packets
10 Love It? Share It! Sample Business Cards
10 Love It? Share It! Sample Oil Bottles
2 NingXia Red® 2-oz. samples
Product Guide and Product Price List
Essential Oil Magazine
Essential EdgeMember Resources
TO PURCHASE THIS STARTER KIT, BECOME A YOUNG LIVING MEMBER BY CLICKING HERE