Are you one of those people that attract mosquitos?  I am, or I was.  As a child it was even worse for me.  Medical professionals say it has something to do with my blood type.
Whatever the reason I'm continujally on the search for products that can keep the little guys away.  There's nothing worse than the way mpsquitos can ruin any occassion. Picnics, camping, tailgate bbq"s,  dates, dances, wedding receptions or any parties that are outdoors. You name it and if there's a mosquito it lives to find me.
That is until I was introduced to essential oils.  Thankfully, because nature provides us an abundance of plants, we have a lot to choose from. Many are safe for kids as well as adults.  Even if bites happen, all I have to do is rub a drop of oil on the bite and the itch stops.  No more unsightly scabs and no more driving me crazy with itches that just won't stop.
Here's why I choose to use natural:  The most serious danger by far has nothing to do with the Zika or West Nile Viruses.  The most commonly used pesticides we use to keep the mosquitoes away are loaded with toxic chemicals, including the pesticide DEET, which is so poisonous that even the Environmental Protection Agency says you should wash it off your skin when you return indoors, avoid breathing it in and not spray it directly on your face. Think about it–if this chemical can kill mosquitoes, it can likely do some harm to other life forms too. [1]
There are literally dozens of herbs that have a long history of being used to keep mosquitos away and/or stop their bites from itching.  I find I prefer Youbg Living Essential Oils because they work. They are also grown and processed in the most authentic farming practices, so there's the gurantee that I'm getting the best and most effective use each and every time.
Here are 5 Young Living essential oils that have a long history of helping to naturally repelling insects:
1. Lavender Lavandula angustifolia (Mill.)

Lavender oil can be used as a bug repellent for both humans and pets when they venture outside.  A mist made with lavender oil, 

lemon and witch hazel applied generously can keep fleas off your  furry friends all season long.
Lavender is also an age-old ingredient in natural mosquito repellents.
It works especially well when combined with other essential oils like citronella. Rubbing lavender on
your pulse points — such as behind the ears and insides of the wrists — allows the essential oils to be dissipated by your body heat.
Here's a personal testimony
Then, a Miracle Happened
My really good friend Jessica (you may know her from Scratch Mommy. If you don't, you MUST go to her site — she's amazing) forwarded a photo of a Facebook post from another blogger that had put lavender essential oil on her daughter's severe mosquito bite and within 15 minutes, the bite looked a million times better. Please make note that only Lavandula angustifolia and Lavandula officinalis should be used for children, not Lavandula stoechas.
It was worth a shot. I was desperate for something to help him.
Sure enough, we were playing outside with no signs of mosquitoes and then all of a sudden, I saw them buzzing around. We quickly went inside but we weren't quick enough. Those pesky, blood thirsty mosquitoes not only bit him once, but three times on his leg.
I quickly ran for my lavender essential oil, rubbed a few dabs on him and the results were astonishing. I seriously could not believe how amazingly well the lavender essential oil worked. At that moment, I felt like a HUGE weight was lifted off of my heart and shoulders. Finally something that helped my little booger butt. [2]
2. Basil Ocimum basilicum (L.)
Tormented by mosquitos? Basil has long been used to keep the little biters away. Here's how to make your own herbal spray at home.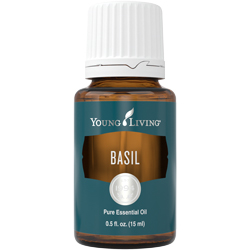 Ingredients
10 drops basil essential oil
1⁄2 cup  water
1⁄4 cup carrier oil (i.e. jojoba, almond, olive oil)
Notes: This recipe can be used for both humans and critters.
3. Eucalyptus Eucalyptus globulus (Labill.)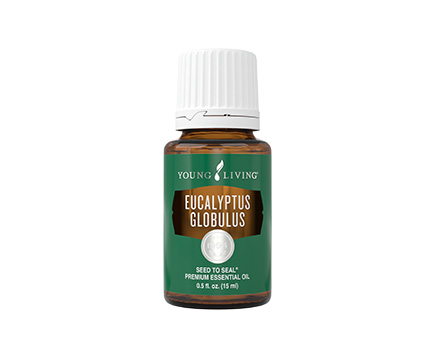 With over 700 varities of Eucalyptus it becomes very important for you the consumer to know this, and to then be sure you pruchase the right variety.
What are the Different Species and What are the Uses of Eucalyptus Species?
Eucalyptus globulus – This oil is commonly known as Eucalyptus or Blue Gum Oil. It contains 60-75% 1, 8 cineol. This is the eucalyptus that is known to provides support for a healthy respiratory system and soothe muscles after exercise. It is originally from Australia, however it is also grows in Brazil, China, Corsica and Ecuador. [4]
E. globulus has a fresh and earthy aroma that promotes well being. Dilute 50:50. Can be used as a dietary supplement. Approved by the FDA as a Food Additive (FA) or Flavoring Agent (FL), however, not advised for children less than 6 years of age.
A standard in any natural green cleaning kit, your eucalyptus essential oil can also be used as an insecticide.
In a 2010 study,[3] three species of eucalyptus (E. staigeriana, E. citriodora, and E. globulus) were tested for use with the blood-sucking sandfly, lutzomyia Lutzomyia longipalpis.Researchers found the eucalyptus essential oils were more effective against L. longipalpisthan other natural products.
4. Peppermint Mentha ×piperita (L.)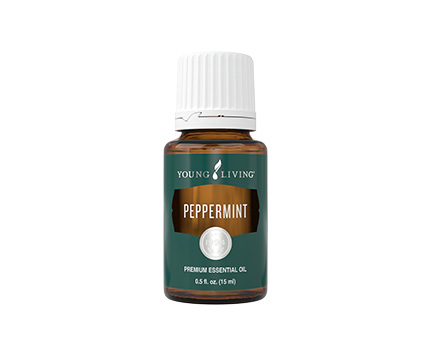 If you would rather a fresh and minty clean aroma in your bug spray than that icky chemical smell, peppermint is the perfect choice. Peppermint is a natural insecticide that kills as well as repels mosquitoes.
In one study, M. ×piperita  showed repellent action when applied to exposed body parts. It also displayed significant larvicidal and mosquito repellant action: Larvae of Culex quinuefasciatus were completely killed 24 hours after exposure (in water) to 3 ml of M. ×piperita per square meter of water.[5]
Did you know?  
Peppermint is in the same family as both Lavender and Rosemary. Diffuse the oils of these powerful botanicals together for a fresh aroma that uplifts the spirit.

5. Tea Tree Australia Melaleuca alternifolia (Cheel)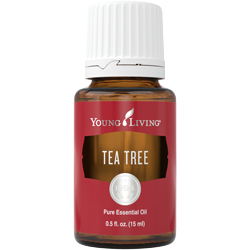 Will the wonders of Australian tea tree oil ever cease?   Tea tree oil is one of natures miracles.
It has such a diversity of usefulness and is so convenient for almost all situations.
Cleaning, camping, fist aid, mosquito prevention, disease prevention. . .the list can go on and on.
Tea tree oil  or Melaleuca is amazing at preventing bug bites as well as treating bites that may have slipped in
Apply only 1 drop at a time of the oil directly to affected area for immediate relief. Some find that mixing Tea Tree with a carrier oil works
better/
RECAP – Young Living Essential Oils are nature's best.
Remember to use EO's with a carrier oil.  Essential oils evaporate and carrier oils help them to stay longer on our skin and absorb better.
There are many Essential Oils known for helping keep bugs and mosquitos from driving us crazy.
When we use Essential Oils we get a multitude of benefits, such as:
I hope these 5 essential oil choices have given you a better idea of how best to use Young Living essential oils. If you want to know more about essential oils, but don't know where to start?
Just go to A2z4health.com  for more information.  Namaste