Have you ever wanted to give someone a massage, but were too intimidated by the idea?

We want to help you get over that hurdle with a few simple tips to keep in mind next time you want to treat someone special to a relaxing experience.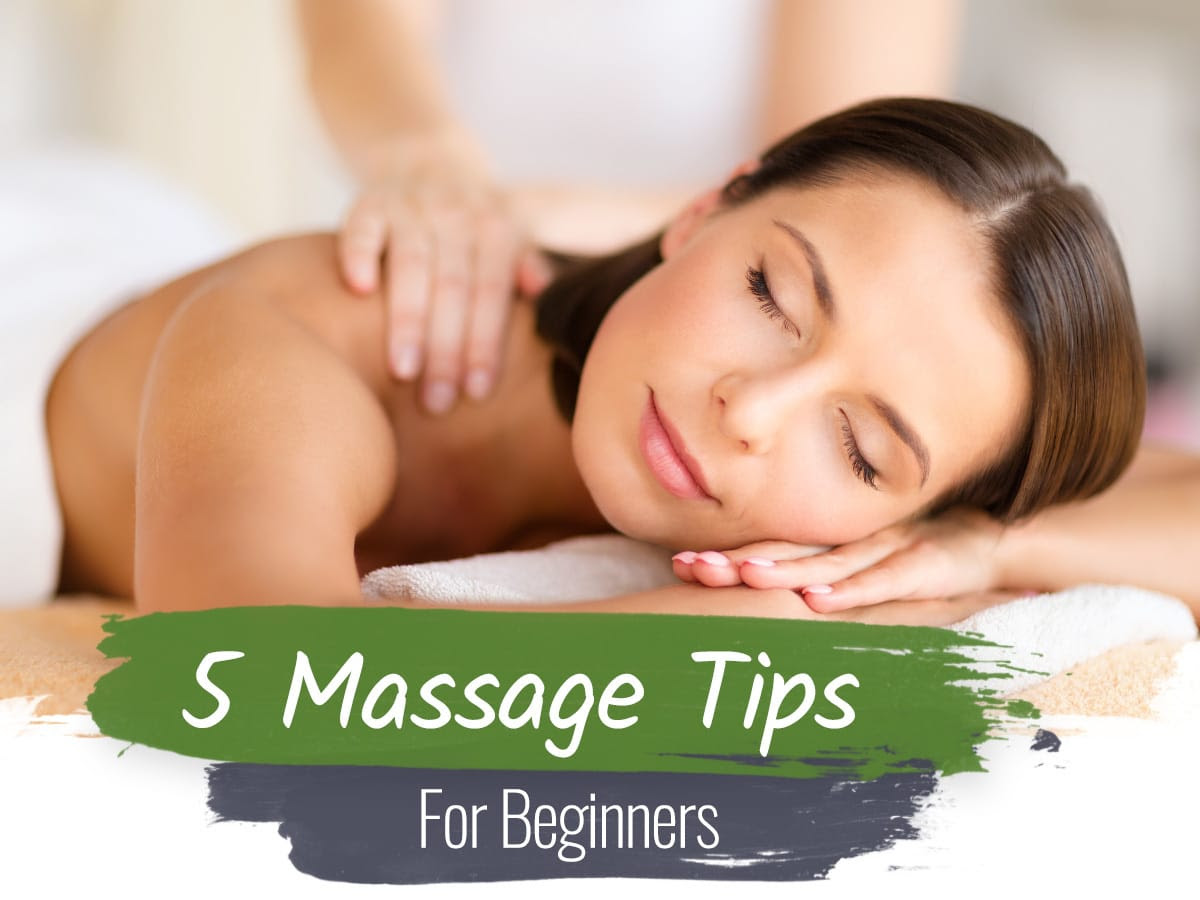 If you want to give (or receive) a better massage, try to keep these five tips in mind.

1. Just Relax
The massage will not be as good if you're tense and overthink. Try to focus on feeling the muscles under the skin and use loose fists with slow strokes. This is supposed to be a relaxing experience!

2. Take a Broad Approach
By working large sections with broad strokes instead of focusing on smaller areas, you'll create a much more comfortable massage. Think of the muscle as a whole and loosen the whole area around the knots and trigger points.

3. Warm-up The Muscles
The muscles need to be warmed up before deeper work can be done, so remember to start shallow with large, soft motions. Once the muscles feel warm they are ready for heavier pressure.

4. Use Appropriate Pressure
Communicate with your subject that they should tell you if they want lighter or deeper pressure. Thicker muscles such as the lower back usually require heavier pressure compared to thinner muscles that stretch over bone.

5. Watch Your Thumbs
You'll likely cramp your hands if you use your thumbs too much. Keep your wrists straight and massage with a loose fist and the heel of your hand. For more advanced folks, use your forearm and support the movement with your weight to add pressure.

The Takeaway
Treating someone to a relaxing massage might be intimidating for you, but if you keep these five tips in mind we think you'll do a great job!
V-6 Enhanced Vegetable Oil Complex is used to dilute certain essential oils and can be mixed to create custom blends, formulas, and massage oils.

Plus this oil complex nourishes the skin, has a long shelf life, doesn't clog pores, and will not stain clothes.

Have any questions about V-6? Feel free to let us know!
"The natural healing force in each one of us is the greatest force in getting well."

~ Hippocrates