We are firmly in the camp that believes starting your morning off right doesn't have to mean an extra early wake-up call or compromising flavor. That's why we developed this recipe.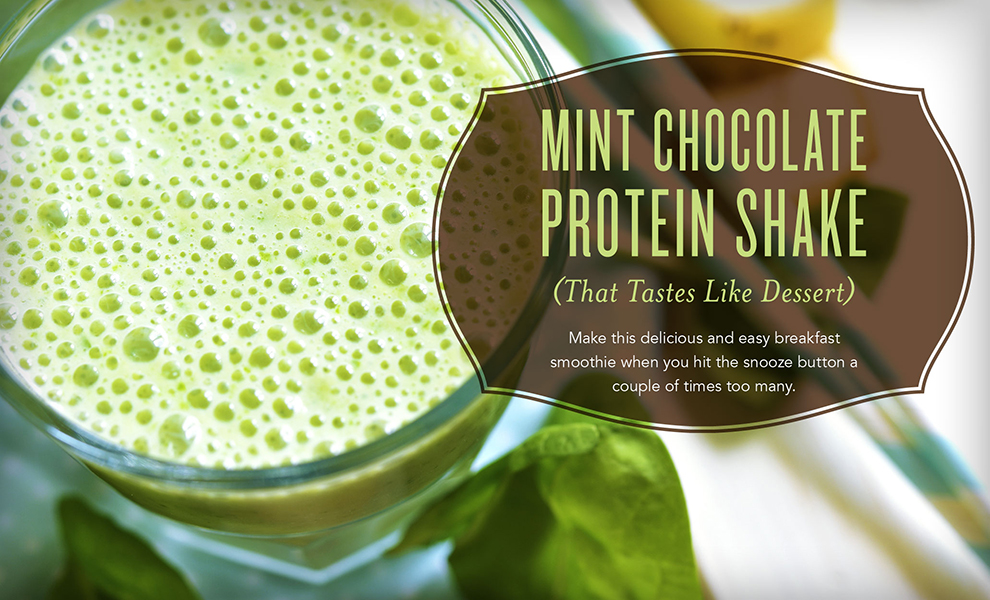 Using Pure Protein Complete, refreshing Peppermint Vitality, and a handful of spinach, this breakfast tastes like a dessert but packs a punch with ingredients you won't feel guilty about.
Spinach Protein Shake with Peppermint Vitality
Prep Time: 3 minutes
Instructions
Place all ingredients in a blender.
Blend until smooth.
Serve!
Take your shake on the go with a Premium Shaker Bottle in green or purple .
Variations
Experiment with your smoothies by adding any combination of these essential oils:
What's your favorite smoothie recipe? Share your ideas so we can all try them!
We would love to show you all of our products and help you and your family on your way to better wellness.  We have a loving, caring, and very supportive oily family to help you along your way.  Contact me and lets get you enjoying all of the deliciousness of this recipe and more.