Did you know that children can use essential oils?  It is our responsibility of course, to teach them the proper way to use them but most children love the oils.  I know my granddaughters love them.  One of the girls loves the oils so much she dumped a whole bottle of frankincense in her bed. Although that is not a recommended way to use oils she knows they smell wonderful.  She doesn't realize how powerful they are or how expensive they can be so there has to be training along the way but by nature children take to the oils rather quickly.  My granddaughters have their favorites which include lemon and lavender.  They love having their own diffuser in their bedroom, of course the fact that it has dolphins on it makes it even better.  Now Young Living has come out with a new diffuser for children with a horse on it. I can tell you it will be a favorite.  
Children follow our example and do what we do.  Get them started at a young age and they will learn as you learn model how to use them.
Lavender is safe to use on children without dilution (as long as it is Young Living), most other oils need a carrier oil to cut them before using on children. Young Living has a collection of oils just for children that require no dilution. The oils in this collection have the cutest names, things like TummyGize and SniffleEase that even children can understand when to use them.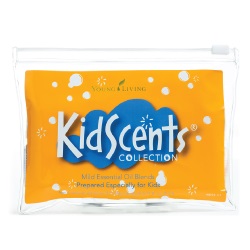 There are many resources available that can give you peace of mind when using the oils on children.  Oils have been around for thousands of years but because the knowledge has not been passed down to us like it was, say in Bible times, we have to search out the uses and safety issues concerning oils and children.  Let me just say, it is well worth the time to do some research so that you and your whole family can benefit from using "man's first medicine".
There are some oils that are labeled "keep out of reach of children" and some that when applied to the skin could cause a sun sensitivity so please do your homework so that you get the best results and others are encouraged to give the toxic free lifestyle a try.
A great place to get the product you need for this life giving lifestyle is Young Living.  We have toothpaste, bath gel, vitamins and enzymes specially formulated for kids.