May 1, 2018
We have decided to try to put an update on our blog as well as sending out an email to all our YLDist.com website owners. We are hoping to reach more of you, since some of you are not in our Facebook group (https://www.facebook.com/groups/YLDist/), where we always announce our updates.  The other drawback is many of you are not getting our important emails, even if your site shuts off.
Without further adieu, here are the latest updates and news…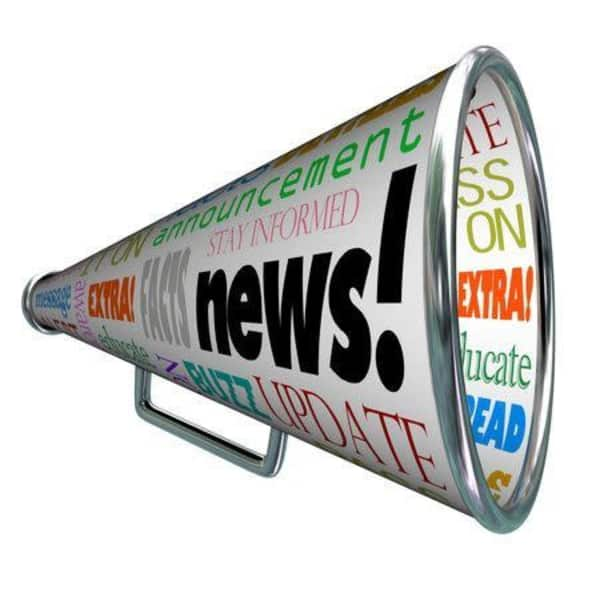 MONTHLY PROMO:
All the SPECIAL PROMOTIONS sections (for each region) have been updated for the new May monthly promo (as of earlier today).
Please note that you might not see this if your internet browser is holding the old image in cache (but your new visitors will see the updated content).
Here is how you can clear your browser cache so you see it:  http://www.refreshyourcache.com/en/home/
---
Your Site Has a COUNTRY SELECTOR:
Since we now offer websites for distributors in New Zealand, the United Kingdom (specifically) as well as the European Union (as a whole), we have added a country selector at the top of your website. So now you can share your website with others in all these regions (US, CA, AU, NZ, UK, EU)!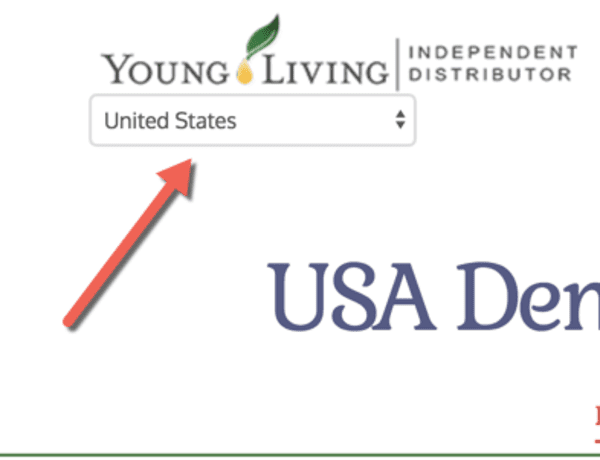 READ CAREFULLY:
1. It will stay showing the country site that you were last looking at, so if you are testing your site and go look at the United Kingdom and leave – then when you come back, it will still be on that country.
There is a selection called "DEFAULT COUNTRY" which is your country default settings, I suggest you click that before leaving your site after looking at the other countries.
2. When sending your website to someone in another country, it might be useful to tell them to select their country….in case they don't think of it.
3. Since this is now being widely tested, if you encounter any troubles, please let us know via https://yldist.com/contact-us
4. If you were using TWO YLDist websites for this function, please let us know and we can delete your second site.
---
OPTION to Show/Hide BUSINESS OPP on Homepage:
Per a recent poll in our YLDist Users Facebook group ( https://www.facebook.com/groups/YLDist/ ) we added a link to your homepage that leads to the newly revamped and awesome bus opp page. 
This is very valuable for those of you who want to be out front with the business side of YL.  Showing a link on the homepage that goes straight to the bus opp page is completely optional.
For those of you who like to keep the bus opp a bit more buried, you can turn it off. These options are done in the EDIT PROFILE section of your website dashboard, see picture directly below.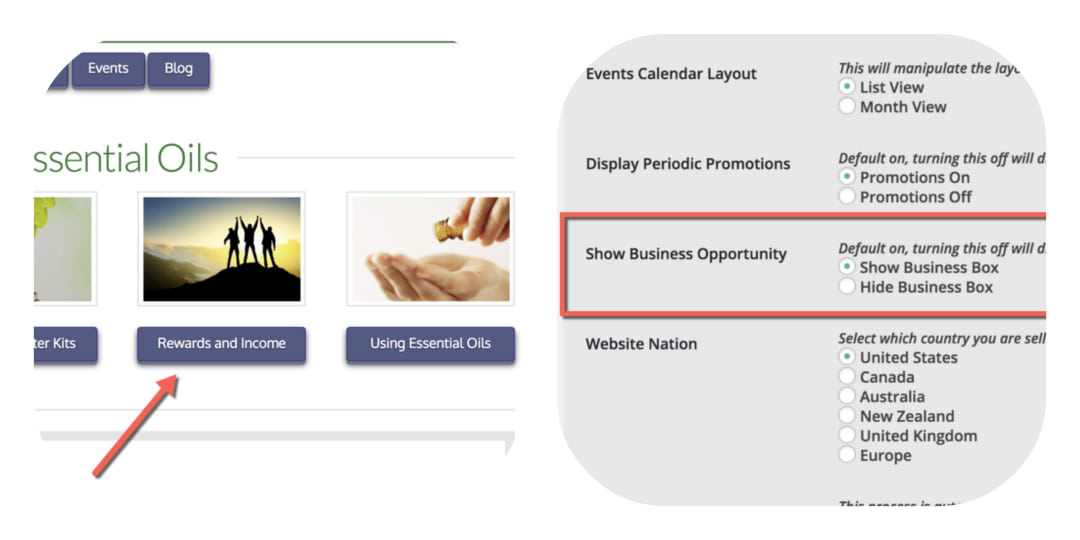 You might need to adjust the width of your site and/or make your buttons smaller if it is looking crowded or out of alignment. This is done in your customizer or you can ask us to help you do it real fast.
Because of this update, we updated the 5 photos across the top of your homepage. You might need to clear your cache to see them (http://www.refreshyourcache.com/en/home/).
From a computer, if you hover over the buttons, they tell you more about what that section is about.
We would like feedback on these photos. Do you like them better or not?

---
OPTION to Show/Hide SEED TO SEAL Video on Homepage:
The "Watch the Video" button for your home page has been changed to read, "Seed to Seal Video".  If you didn't select the option to show the video on your site, you will need to go to your dashboard, "update profile" section and turn it on. Of course, you can turn this option off as well, as shown below: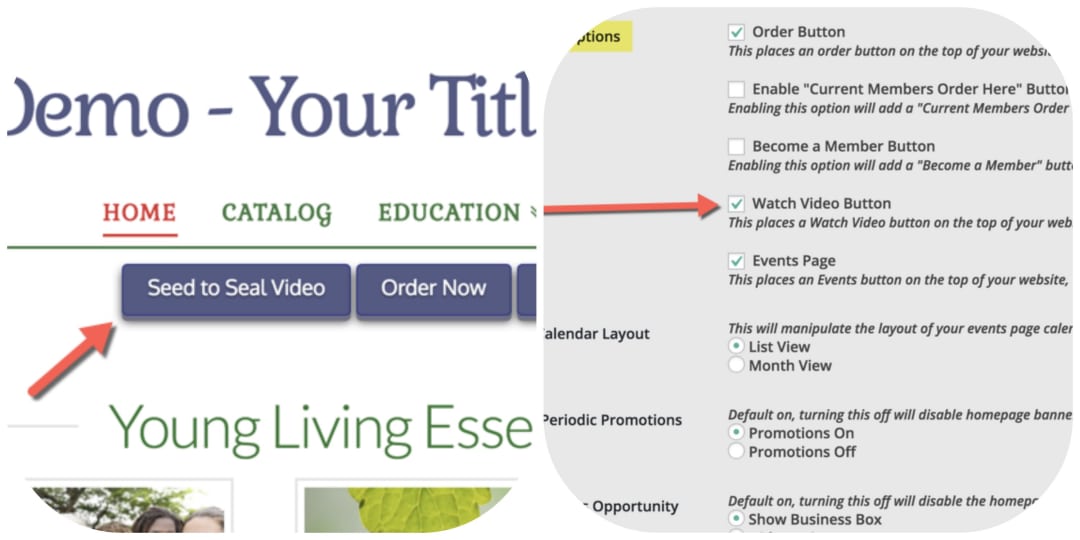 ---
Premium Starter Kits Page:
We have (again) revamped the PREMIUM STARTER KITS page to have each PSK in an attractive frame, the most dramatic view of this change will be from a computer. You no longer have to click on the accordion to see the kit.
In case you didn't notice we have also added "jump to" buttons at the top so if you want to see the Thieves PSK, you simply click the " jump to" button. If it is not working, then you need to turn on the selection to show " ALL PSK' s for your country".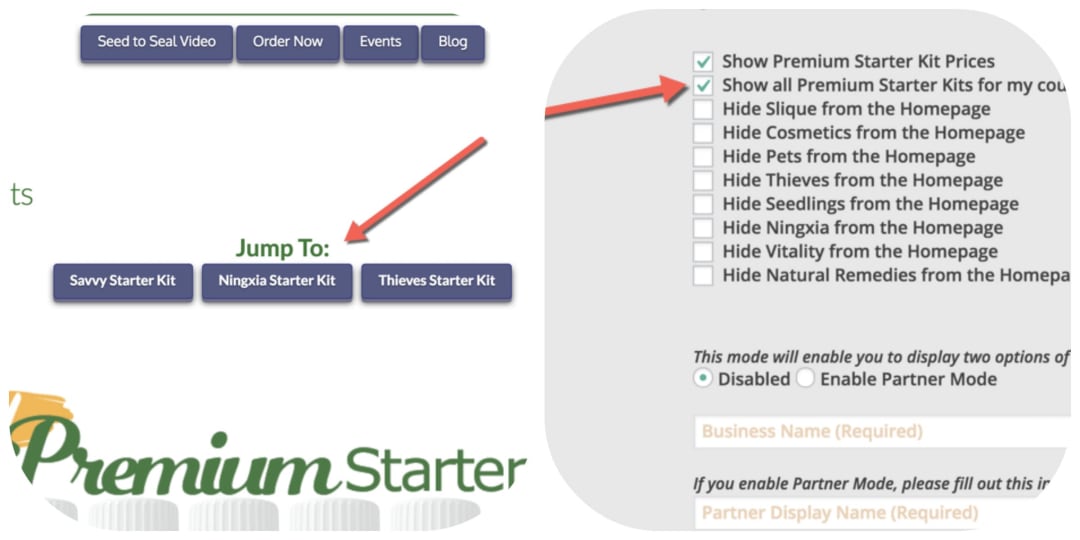 As well, all homepage SHOWCASES (Thieves, NingXia Red, Savvy Minerals etc.) that have a PSK associated have been revamped to show the PSK on the SHOWCASE page! Additionally, we added an "order now" button at the bottom.
We then created links on the actual PSKs page to "learn more about" to direct to the SHOWCASE for more information about the kits.
---
Website Layout & Design:
Perhaps you have noticed that your YLDist marketing website is very UNIQUELY designed and the layout is much different than other layouts and designs you've seen?
But you probably didn't know that this is the reason WHY the YLDist website is, in fact, far more EFFECTIVE with marketing your Young Living business? 
Some people like to switch websites when they feel one is not working for them. Believe me, we keep a keen eye on our competition and you are still in VERY good hands with us. If a different design worked better, we'd just change our design and layout – super fast!
You might really enjoy knowing exactly why this is:  https://yldist.com/blog/why-yldist-marketing-sites-are-more-effective/
---
Smaller Updates:
USA:
We updated the USA Savvy Mineral showcase to have the newest PDF for showing all the colors and products available.
More updates to the US Catalog, including the newest savvy products.
We are still updating the shades of the new Savvy items.
We are planning a MAJOR overhaul of the US catalog starting in July this year. Many of you have asked to be able to easily share individual items and that is coming!
AUSTRALIA & NEW ZEALAND:
Your homepage now shows the Seedlings Showcase – and yes, this is also OPTIONAL.
Healthy Home Premium Starter Kit – This starter kit was added a couple months back, but it now shows the PSK for Healthy Home on your Thieves showcase!
CANADA:
Natural Remedied Guide – For anyone who missed this announcement a couple months ago, we fully updated your Natural Remedies Guide page.  Yes!!  You heard right.  It now contains all of the products that have been approved by Health Canada and we have redesigned the page to show the bottles along with the categories.  When viewing the bottles from a computer, you are able to click on the bottle and see a description of it and how it can be used as a natural health remedy.
Plus Line Showcase – And this update for those who missed it before, we are creating a new product showcase that highlights the Plus Line of essential oils for you.  It will show on your homepage in the area that showcases NingXia Red, Thieves, Cosmetics and Natural Remedies.   You will have an option to turn any of these showcases off by logging into your dashboard and editing it in your "profile" section.
---
Useful Information:
What is the new Lead Capture & Email Marketing system?
How do I activate and use the basic parts of the marketing system?
Here is how to ensure you never miss a message from a prospect from your website!
Why is a YLDist website design so different from " all the others" & why it is a far more EFFECTIVE marketing website?
Look at all the ways YLDist site owner' s are customizing their sites!
Why you should use a replicated website over a custom designed personal website.